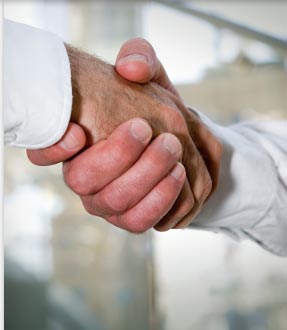 Ready to be delighted?
Contact one of our professionals to get acquainted and discuss how we can transform your strategy into results.
Why Berkshire Consulting, LLC
Our strength is our expertise.
Companies like Accenture, Kohler, ATC, ATCC, 4over, Assurant, Manpower, a major brewer and numerous insurers have experienced our signature strengths:
Objective point of view. We offer extensive background and experience to develop creative solutions. Our objective perspective helps us present alternatives that might not have been considered otherwise.
Obsessive desire to delight our clients. Our collective experience is focused on and aligned with your culture, your success, and your needs. That's why we have a strong reputation and repeat business based on word-of-mouth.
Hand-picked staff. Our comprehensive four-step recruiting process and five-point ideal candidate profile results in employees who are satisfied and reliable. We want you to get to know the person whose expertise is specific to your needs and objectives just as well. After all, our product is our expertise. You directly evaluate the person with the experience to do the work and responsibility for completing the work, not a resume and associated assurances of an account manager or principal.
Value-based billing. Motivations and behaviors are radically different when our employees choose their assignments -- just as our clients choose us. We offer a structured practice that eliminates pressure to meet billable hour quotas, strategize on how to increase billable hours, or work on assignments our consultants are not interested in. You'll see results faster, due to the depth of our experience and highly specialized skills. You'll realize reduced costs due to the shorter solution timeline. You'll be able to afford more because we're eliminating upfront costs (not passing them on to you).