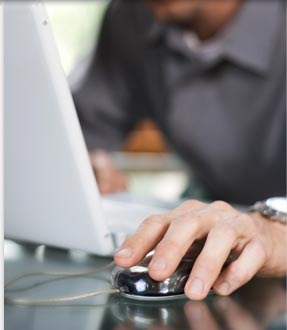 Ready to get started?
Contact one of our professionals to get acquainted and discuss how we can transform your strategy into results.
We have talented people that are available now to help you achieve results in a productive, cost-effective, and agile manner.
We feel it is important to have a strong IT background to lead an IT solution delivery effort. That's why our consultants average 25 years of IT experience. We have both large consulting firm experience and extensive in-house backgrounds. We've worked on all phases of the solution delivery life cycle and at all organizational levels. We value agility and strong project management skills; several of our consultants are certified Scrum Masters and certified Project Management Professionals (PMP®, as certified by the Project Management Institute, where PMP® and PMI® are logos, certification marks, service and trademarks of the Project Management Institute, Inc. which is registered in the United States and other nations).
To learn more about how our professionals can assist your company, contact them or one of our partners.
Shari Fink | 414.469.7502 | Email | More About Shari

Shari Fink is a senior project management consultant with a strong IT background encompassing all phases of the system development life cycle. Her background includes large consulting firm practice as well as in-house IT experience. Shari utilizes proven practices, methodologies, and tools to manage projects to successfully meet client requirements, schedules, and budgets. She has provided services to many businesses, including Fortune 500 companies, in a variety of industries.
Robin McLemore, Partner, PMP® | 414.350.7044 | Email | More About Robin

Robin McLemore is a senior project management consultant and partner at Berkshire Consulting, LLC. Since 1992, she has provided information technology consulting for several fortune 500 companies and many mid-sized firms in a variety of industries including insurance, banking, healthcare and manufacturing. Robin has received certifications as a Project Management Professional and as a Scrum Master. She manages both large and small projects including in-house development, software package selection and implementation, and business process improvement. She graduated with a B.A. in economics from Carleton College and an M.B.A in finance from the University of Michigan.
Greg Nelson | 262.282.8255 | Email | More About Greg

Greg Nelson is a senior project management consultant experienced in managing a vast array of projects from executive level to varied technically complex involving significant financial and human resource capital. He is a strong leader with a high sense of urgency and able to navigate through multiple departments and layers to ensure that internal and external client concerns are addressed and mitigated.
Michael Popp, PMP® | 414.426.7236 | Email | More About Michael

Michael is an experienced Information Technology Program Manager with a demonstrated history of working in the food & beverages industry. Skilled in IT Strategy, Software Development Life Cycle (SDLC), Management, Project Management, and SAP Products. Strong program and project management professional with an MSEM focused in Engineering, IT and Project Management from the Milwaukee School of Engineering.
Jan Schiller, Partner, ex-PMP®, FLMI, PSM1 | 414.315.9797 | Email | More About Jan

Do you know anyone that is struggling to get from where they are to where they want to be?

I adore delighting people. I reveal the structure that helps transform ideas and objectives into results. I help project managers realize their potential and help organizations realize their strategies. I enjoy sharing my experience and knowledge in a way that inspires wisdom and maximizes the potential of others. Schedule your initial consultation with me! I am versatile and results-oriented, with extensive experience delivering high-quality business solutions via effective and confident application of technology to solve business problems in a wide range of solution types and sizes. I have delivered progressively challenging solutions in the healthcare, brewing, mortgage, learning management, life sciences, printing and financial services industries. I have in-depth experience and a healthy passion for helping clients achieve their business objectives. I have delivered value and results at least annually, and most often from opportunity to implementation through a wide variety of solution delivery approaches. One of my favorite contributions: delivering a new process improvement platform and delivering the next three projects that clearly illustrated the benefits of the platform...talk about positive (and measurable!) ROI. I have a natural ability to identify, understand, and expand upon core business drivers through my interactions and observations at many organizational levels. I embrace a holistic approach that includes the people and process elements of the solution environment for a customized, hybrid approach tailored to achieving the desired results.
Frank Valerius, PMP® | 262.271.3292 | Email | More About Frank

Frank has over 20 years of project management experience using waterfall and Scrum (Agile) software development methodologies. He is an exceptional collaborator and is able to bridge IS and client interests with ease. Frank has a track record for delivering highly successful projects due to his exceptional focus on accuracy and organization.